For more than 20 years, SwartAd has leveraged strategic design and messaging to brand and advertise on behalf of our client partners.
​
We invite people to experience brands with tactical combinations of words and visuals. And SwartAd shows respect for emotional intelligence with concepts that speak to hearts as well as minds.
​
Our services include:
Our mission is to create advertising that's appropriate for its audience with not a word too many, or too few.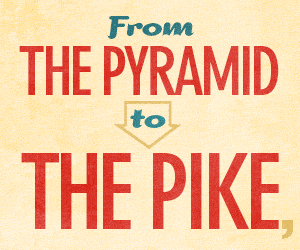 The team at SwârtAd is passionate, dedicated and highly creative. They give their all to every project and embrace it with gusto. Their work speaks for itself — it is unique and impactful and showcases deep understanding of HOW TO EFFECTIVELY BRING EMOTION TO CREATIVE.
—Jennifer Gragg
Marketing Consultant/former CNN Executive
Emmy® For Your Consideration Ads
I highly recommend Alex and SwârtAd. Alex is an EXCELLENT WRITER AND CRITICAL THINKER. He's at the head of the class and clearly and succinctly turns creative briefs into easy to read, engaging and powerful advertising.
—Jim Anderson
CMO/Brand Strategist, Digital Transformation